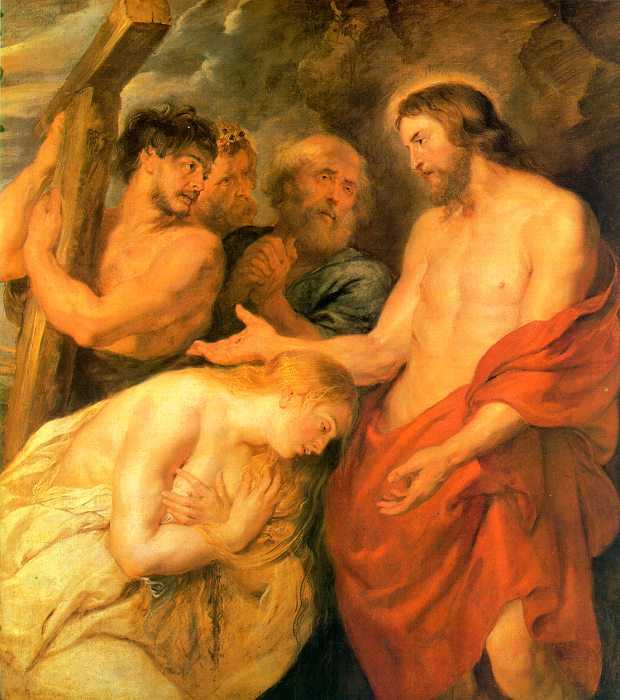 Peter Paul Rubens ( Flemish 1577 - 1640 ):
Christ and Mary Magdalene / Christus mit Maria Magdalena
Bald darauf zog Jesus durch viele Städte und Dörfer. Überall predigte er und verkündete die frohe Botschaft vom Reich Gottes. Auf dieser Reise begleiteten ihn seine zwölf Jünger und einige Frauen, die er von bösen Geistern befreit und von ihren Krankheiten geheilt hatte. Zu ihnen gehörten Maria aus Magdala - Jesus hatte sie von sieben Dämonen befreit -, Johanna, die Frau des Chusa, eines Beamten von König Herodes, Susanna und viele andere. Sie waren vermögend und sorgten für Jesus und seine Jünger.
After this, Jesus traveled about from one town and village to another, proclaiming the good news of the kingdom of God. The Twelve were with him,
and also some women who had been cured of evil spirits and diseases: Mary (called Magdalene) from whom seven demons had come out;
Joanna the wife of Cuza, the manager of Herod's household; Susanna; and many others. These women were helping to support them out of their own means.