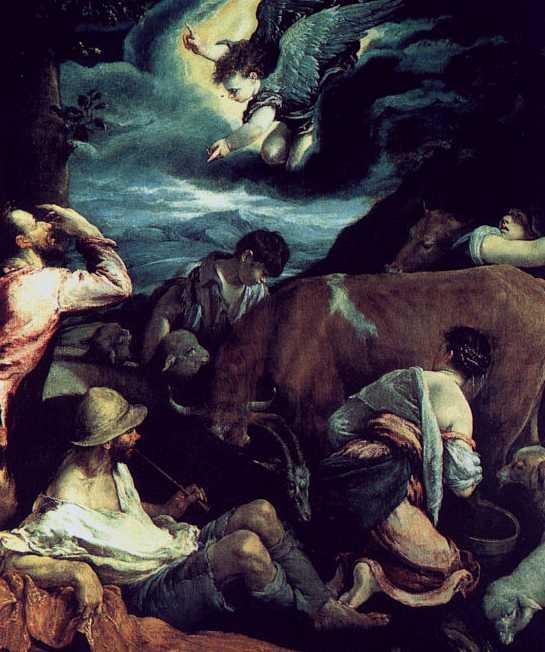 Jacopo Bassano (Italia 1515 - 1592):
The Annunciation to the Shepherds / Ankuendigung bei den Hirten
Dann kehrten die Hirten zu ihren Herden zurück. Sie lobten und dankten Gott für das, was sie in dieser Nacht erlebt hatten. Alles war genau so, wie der Engel es ihnen gesagt hatte.
The shepherds returned, glorifying and praising God for all the things they had heard and seen, which were just as they had been told.